iOS 14 Beta Released – How To Download It On Your iPhone and iPad
iPhone and iPad users can now download the much-awaited iOS 14 Beta to test out the newest additions and enhancements. Developers can access this beta version, but anyone else who wants to test it out can also download it. It would help to have the iOS 14 beta profile loaded on your device to download the iOS 14 Beta. Your smartphone will be able to get the most recent Apple beta updates using this profile.
Developers can access the iOS 14 developer beta profile directly via Apple's developer website. You can still download the iOS 14 Beta Profile from other sources, even if you are not a developer. It is vital to remember that installing the beta version may come with some risks, including lower device performance and problems with third-party software compatibility.
The beta version should not be installed without first backing up your device. In conclusion, installing the iOS 14 Beta can be a terrific method to receive a preview of the new features and enhancements that will be coming to your iPhone or iPad. So, if you're excited to try out the new iOS 14 beta, read on to learn how to do it safely and efficiently.
What Are The Supported Devices Of The iOS 14 Beta Profile
Apple updated its mobile operating system with a number of new features and enhancements with the release of iOS 14. The most recent version, however, is not compatible with all Apple devices. The iOS 14 beta profile enables users to access the newest features before the official release. In this post, we'll look more closely at the compatible devices for this profile. Read on to learn if your smartphone can run the iOS 14 beta.
Here's a list of the iPhone devices that support iOS 14:
iPhone 12
iPhone 12 mini
iPhone 12 Pro
iPhone 12 Pro Max
iPhone SE (2nd generation)
iPhone 11
iPhone 11 Pro
iPhone 11 Pro Max
iPhone XS
iPhone XS Max
iPhone XR
iPhone X
iPhone 8
iPhone 8 Plus
iPhone 7
iPhone 7 Plus
iPhone 6s
iPhone 6s Plus
iPhone SE (1st generation)
Here are the supported devices of iPad for iOS 14:
iPad Pro 12.9-inch (4th generation)
iPad Pro 11-inch (2nd generation)
iPad Pro 12.9-inch (3rd generation)
iPad Pro 11-inch (1st generation)
iPad Pro 12.9-inch (2nd generation)
iPad Pro 12.9-inch (1st generation)
iPad Pro 10.5-inch
iPad Pro 9.7-inch
iPad (7th generation)
iPad (6th generation)
iPad (5th generation)
iPad mini (5th generation)
iPad mini 4
iPad Air (4th generation)
iPad Air (3rd generation)
iPad Air 2
What's New Of iOS 14 Beta
The latest iOS 14 beta version from Apple adds a plethora of new capabilities to iPhones and iPads. Many updates and enhancements have been made in this most recent version of iOS, including modifications to the Home Screen and widgets, new privacy features, and Siri improvements. Users are anxiously exploring this highly anticipated release's new features and capabilities as they can now download the iOS 14 beta, which is presently available for developers and public beta testers.
Some of the standout features include
Widgets on the home screen.
App Library to organize and manage apps.
Picture-in-picture for videos and FaceTime calls.
Improved Messages with pinned conversations, mentions, and inline replies.
Siri with a new compact design and the ability to send audio messages.
Translate app for text and voice translations.
Cycling directions in Maps with electric vehicle routing.
App Clips to quickly access small parts of an app.
Car keys to unlock and start your car with iPhone.
Privacy enhancements with approximate location sharing, clipboard notifications, and more.
With all the hype and new features, there are some bugs in the beta version; some of the bugs that can affect the performance and overall experience of the os are:
Battery drain issues.
The app crashes and freezes.
Performance issues and lags.
Wi-Fi and Bluetooth connectivity issues.
Incompatibility issues with some third-party apps.
Touchscreen sensitivity issues.
Problems with the camera and other hardware features.
Issues with the lock screen and notification center.
Problems with the app store and app updates.
Compatibility issues with some accessories and devices.
It's important to note that these issues are not necessarily present in all devices running iOS 14 beta. Apple regularly releases updates to fix bugs and problems in the beta version.
How To Download iOS 14 Beta Profile
Downloading the iOS 14 beta profile for your iPhone or iPad will allow you to test out the new features of iOS 14 before they are officially released. It's crucial to remember that beta versions could contain errors and issues that slow down your device. Thus, it is advised to create a data backup before moving on with the installation.
Two methods are provided here to download the beta version: one using the developer account and the other without the developer account. We have created a step-to-step guide on how to download beta profiles for you.
Method 1: Download Beta Version Using Developers Account
The steps you must take to get the iOS 14 Developer Beta Profile for free on your iOS device are listed below. The procedures are simple to follow.
Go to the website BetaProfile.
When being redirected to a page, scroll down a little to see an "iOS 14" heading and a "Download" option. Tap on "Download."
You must click "Allow" on the pop-up window that appears with the "Allow" and "Ignore" options.
The text "Profile Downloaded" will now show in a confirmation pop-up. Click "Close" to dismiss it.
Now that the Settings app is open on your iPhone tap the new "Profile Downloaded" option that you will see there.
Tap the "install" button in the top right corner of the new window that appears.
Enter your passcode, and then you may need to tap on "install" again.
After installation is complete, a "Done" button will appear in its place; select it to download the iOS 14 developer beta profile.
Method 2: Download Beta Version Without a Developers Account
Here is what you need to do to install the beta version on your device.
Open Safari Browser on your device and go to mobileconfig (Only use Safari Browser).
Go to "Files" and then "Recent," You will see the beta profile with the abovementioned extension.
Now go to "Setting," then "General," scroll down and locate "Profile," and tap on it.
You may find the Install Profile tab on the following screen. Choose Install by tapping it.
Installing the profile will take a little while. You must then restart your iPhone in order to download and install iOS 14.
Open the "Settings" app, select "General," then "Software Update" after your iPhone has restarted.
Your iPhone will now display iOS 14 developer beta 1, available for download and installation.
How To Fix iOS Upgrade Problems
Users may run into various problems when updating their iOS devices, which can sabotage the process and cause aggravation. Unexpected failures and sluggish download rates are two significant issues consumers may face when updating their iOS devices.
While there are several ways to fix iOS update problems, one approach is to use third-party software like Dr. Fone to resolve specific concerns. Here we will go through some typical iOS update issues and how Dr. Fone can help.
Dr. Fone contains a number of tools for managing and maintaining iOS devices. One of its primary features is the System Repair tool, which gives customers a quick and easy way to resolve a range of iOS device issues. Users can utilize this function to troubleshoot and fix operating system-related issues like boot loop problems, freezing devices, and other software hiccups. Some of the critical highlights of Dr. Fone are:
Dr.Fone has a high success record when it comes to fixing different problems with iOS and Android devices. The software uses advanced algorithms to recognize and address typical issues, enabling users to solve them quickly and efficiently.
Users may easily access and use the features of Dr. Fone, thanks to its user-friendly interface.
Fone is a full-featured software package that provides a variety of tools for managing and maintaining iOS and Android devices. Data recovery, data transfer, screen unlock, system repair, and other essential features are just a few of its highlights.
Follow the steps given below to repair your device if any problems exist after upgrading the iOS
Open Dr. Fone, then select Repair on the main window.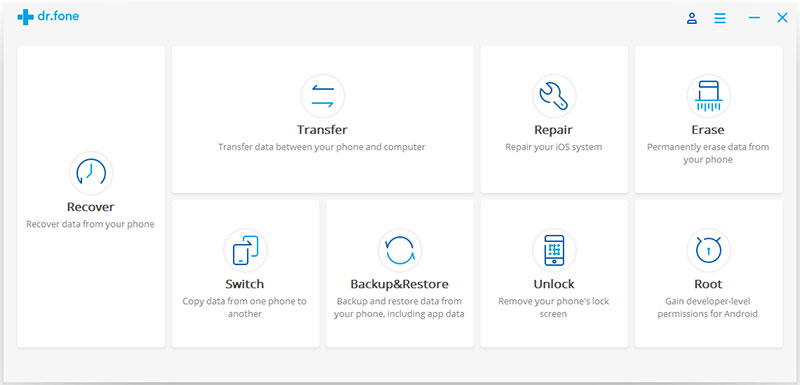 Connect your iPod touch, iPhone, or iPad to your computer next.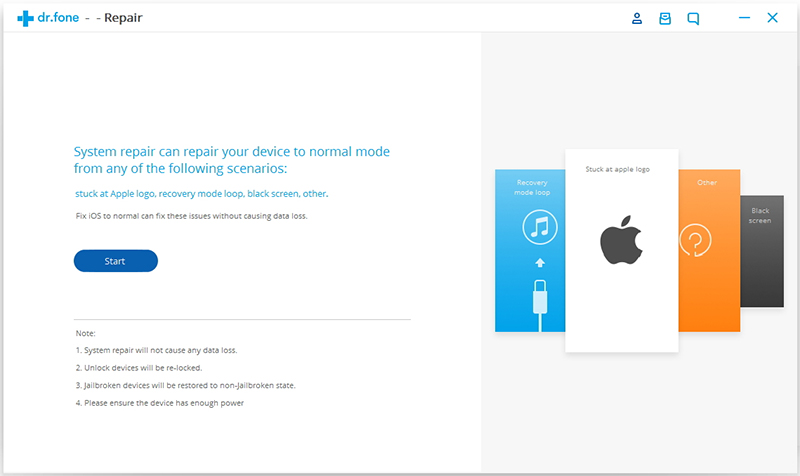 The information about the device will then be displayed, including the device model, system version, baseband version, etc. Click Next to proceed.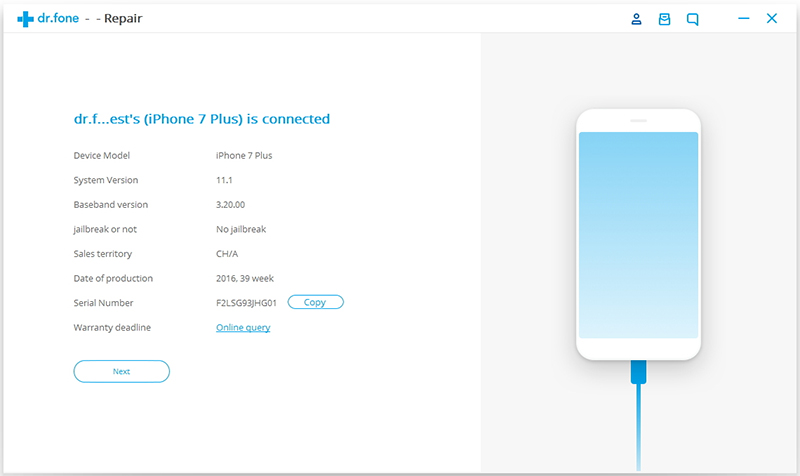 Fone - Repair will advise you to boot the device in DFU mode if your iPhone/iPad/iPod is not operating normally.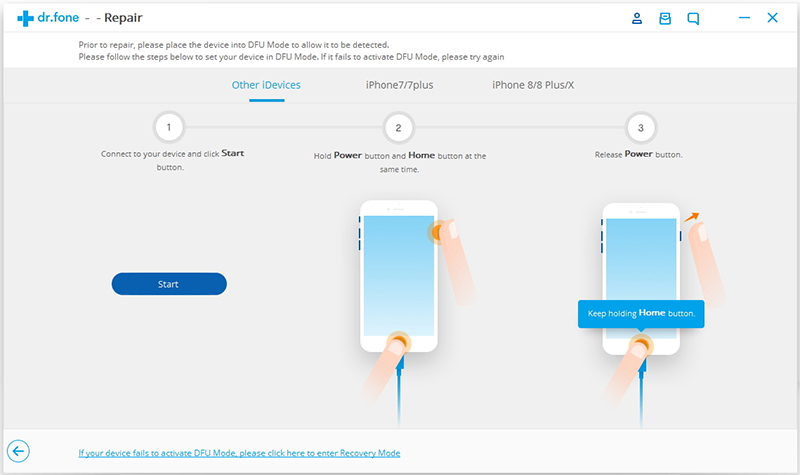 How to boot in DFU Mode
Power off your iPhone.
Press and hold the Power button and the Home button together for 10 seconds.
Release the Power button and hold the Home button until the device is in DFU mode.
Please be sure to choose the proper mobile phone model and firmware details to ensure a successful system recovery. Then click on download.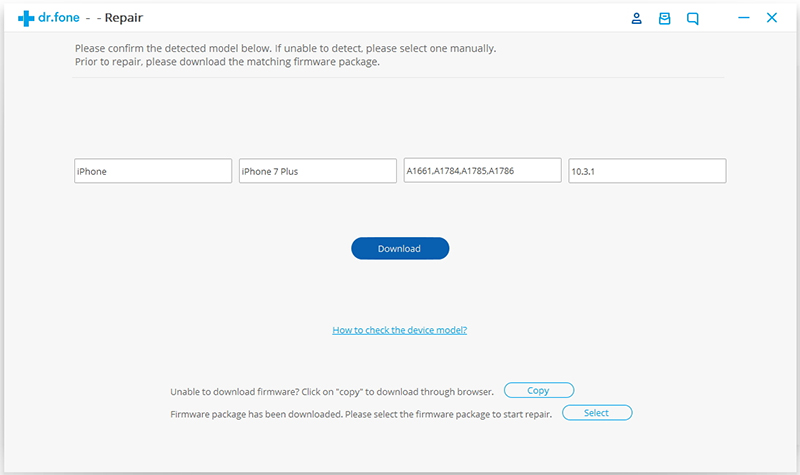 The firmware will take some time to download because it is a huge file. During the procedure, make sure your network is stable. Alternatively, click Copy to download the firmware from the Apple website if the download is unsuccessful, and then click Choose to restore the downloaded firmware.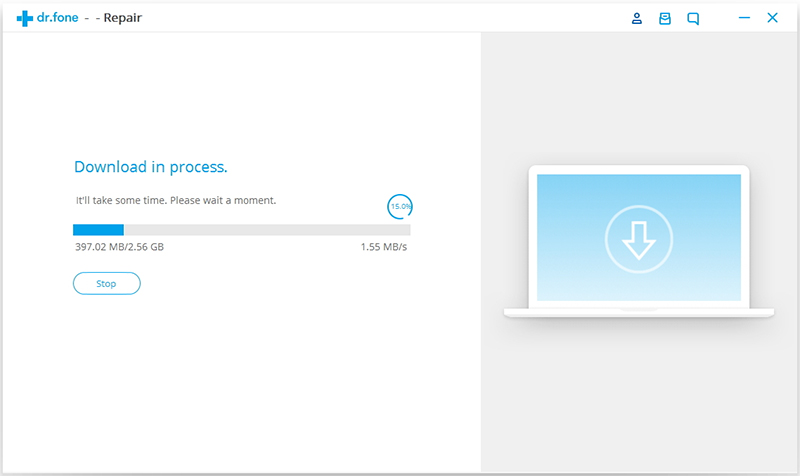 Click Repair Now to begin fixing your iOS and restore your iOS device to regular operation after the download is complete.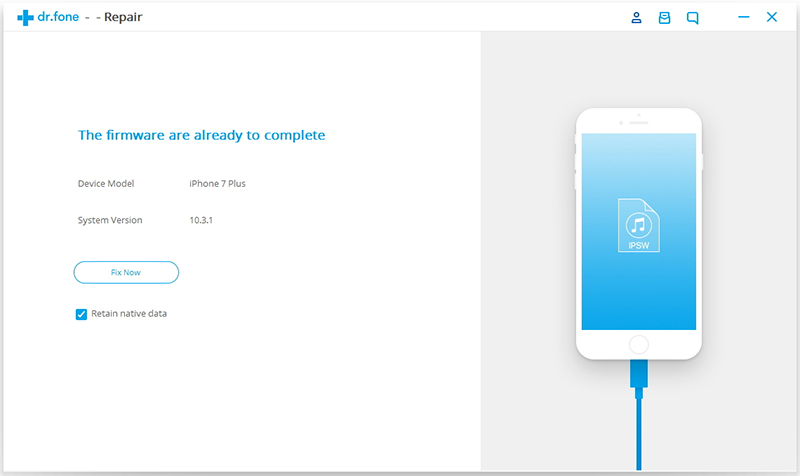 The Benefits And Risks Of The New iOS 14
Like every significant software update, iOS 14 has a number of advantages and disadvantages that consumers should be aware of before making the decision to upgrade. The new iOS 14 has the following benefits and risks:
Benefits:
Enhanced User Interface:iOS 14 makes a number of changes to the user interface, including new widgets, a reorganized App Library, and a more compact layout for Siri and phone calls.
Improved Security and Privacy:iOS 14 adds additional security and privacy features, such as the ability to see when an apputilizingsing the camera or microphone and better password management.
New Features and Functionality:iOS 14 provides a number of new features and upgrades, including App Clips, better Maps, translation capabilities, and more.
Risks:
Problems with Compatibility: iOS 14 might not work correctly with some older devices or apps, which could be problematic for some users.
Defects and Glitches: Like any software upgrade, iOS 14 could contain flaws and glitches that affect how users interact with the system.
Decreased Performance: IOS 14 might need more processing power and storage space than earlier iterations, so that it might run less well on older devices.
safe & secure
You might also interest:
How to Downgrade iOS without iTunes
A Full Guide on How to Update iPhone with/without iTunes
Summary
Although you may be interested in the all-new iOS 14, checking if the iOS is compatible with your device is essential. If your device is compatible, you can easily download the iOS 14 beta profile by following the step-to-step guide and enjoying the new features. You can download the shape from the official site or another site without a developer's account.
Before downloading the profile, consider the risks and bugs that can affect your device. If you have made up your mind to install the shape, you can always revert your settings using Dr. Fone after upgrading your iOS.
Other Popular Articles From Wondershare
iOS/iPad OS Upgrade & Downgrade
>
How-to
>
Mobile Repair Solutions
> iOS 14 Beta Released – How To Download It On Your iPhone and iPad