How to Reset a Locked Android Phone
There might be some moment when you have accidentally locked your phone and have no way to recover the phone's functionality without resetting. This moment is very much irritating to any of you. If your phone is locked and you can't run your phone due to forgetting the password, you don't have to be dumbfound. There are some ways by which you can recover your phone to its previous state. In this article, we will show you how to reset a locked phone.
Part 1: How to Hard Reset Locked Android Phone
The most common way of resetting an Android phone screen lock is by hard reset. You can hard reset your Android phone in order to unlock it. Remember hard reset will erase all the data stored on your phone. So hard reset will unlock your phone, but you will not get your stored data back on it. So if you have no recent backup for your phone data, beware of that before going for a hard reset.
Here you can learn how to reset a locked phone from different brands as different models or brands have unique methods of resetting.
1. How to reset a locked phone HTC?
Now we will show you how to unlock HTC phone by hard reset.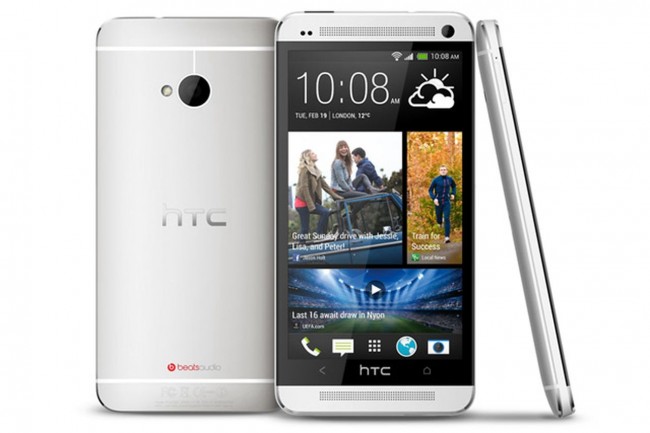 You will have to press and hold volume down button along with power button. Keep holding until you see Android images. Then release the buttons and then follow volume down button to go for factory reset, afterwards select the power button.
2. How to reset a Samsung that is locked?
Press and hold volume up key along with power button and home key. You will see the Samsung logo onscreen. Go down to wipe data/factory reset by holding the volume down key. Now choose Yes. You could delete all the data on your phone by tapping on the volume down key. Your phone will start rebooting.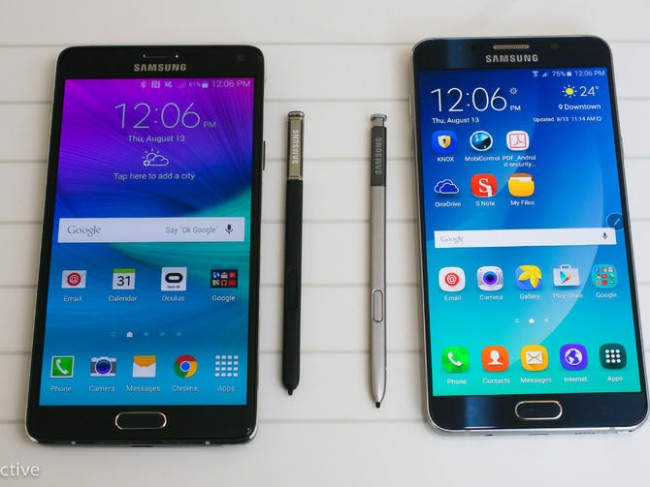 3. How to reset a phone that is locked LG?
To unlock your LG Android phone, you will have to press and hold the volume key and the power or lock key. You have to release the Lock or power key when you see LG logo on the screen of your phone. Just after that, press and hold the power or lock key again. You can release all the buttons once you see factory hard reset on the screen.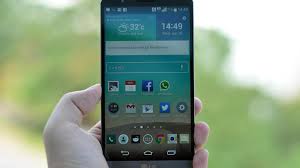 4. How to reset locked android phone Sony?
You have to confirm that your phone i switched off. Press and hold three keys altogether. The keys are Volume Up, Power and Home keys. You have to release the buttons once you see the logo on the screen. Now follow volume down to scroll down. Power or Home key is used for selection. Choose factory reset or wipe data.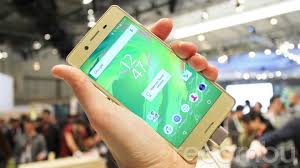 5. How to reset locked android phone Motorola?
First of all, switch off your phone. Then press and hold power key, home key and volume up key. After a while, you will see the logo on the screen, just then release all the buttons. For scrolling, you can use volume down key and for selecting, you can use either home or power key. Now select factory reset or wipe data.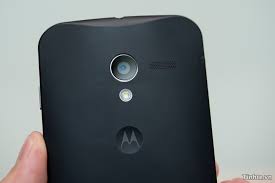 Whatever your model or brand is, keep in mind that hard reset will delete all your valuable data from your phone! So if you want to unlock your locked phone without losing data from it, then follow the next part.
Part 2: Reset Android Phone Screen Lock Without Data Loss
Remove 4 Types of Android Screen Lock without Data Loss!
It can remove 4 screen lock types - pattern, PIN, password & fingerprints.
Only remove the lock screen, no data loss at all.
No tech knowledge asked, everybody can handle it.
Work for Samsung Galaxy S/Note/Tab series, and LG G2/G3/G4, etc.
3981454 people have downloaded it
In this part, we will discuss about Wondershare dr.fone for unlocking your locked Android device. Here are some of the features of this great software -
It can unlock 4 types of lock screen such as Password, PIN, pattern and fingerprints.
You will not have to worry about your valuable data loss as there is no chance of losing data(limited to Samsung and LG).
It is very easy to use so anybody can use it.
Currently the software supports Samsung galaxy Note, S and Tab series and for sure more models are being added soon.
Here are the step by step procedures for unlocking your Android phone - other Andriod phone can also be unlocked with this tool, while you need take the risk of losing all the data after unlocking.
Step 1. Go for "Screen Unlock"
The first thing that you will have to do is open dr.fone on your PC and then click on Screen Unlock that will allow your device to remove the password from any of the 4 types of lock screen (PIN , Password, Pattern and Fingerprints).
Step 2. Select the device from the list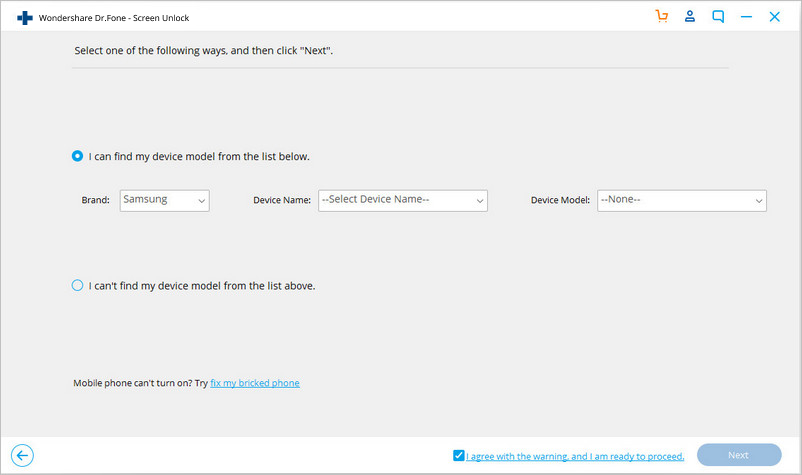 Step 3. Go for Download Mode
Follow these instructions -
Switch off your phone.

Press and hold home key, volume down and power key at a time.

Tap on the volume up for entering into download mode.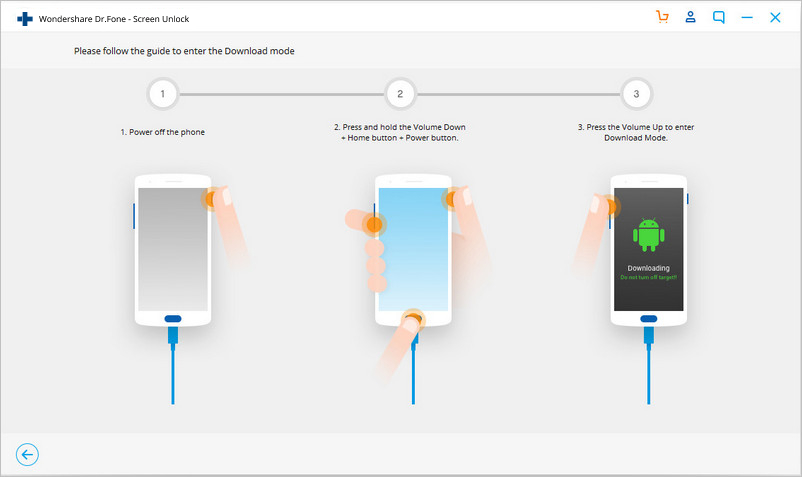 Step 4. Download Recovery Package
After you go through the previous step, you will see an automatic prompt for download recovery package. You have to wait till its completion.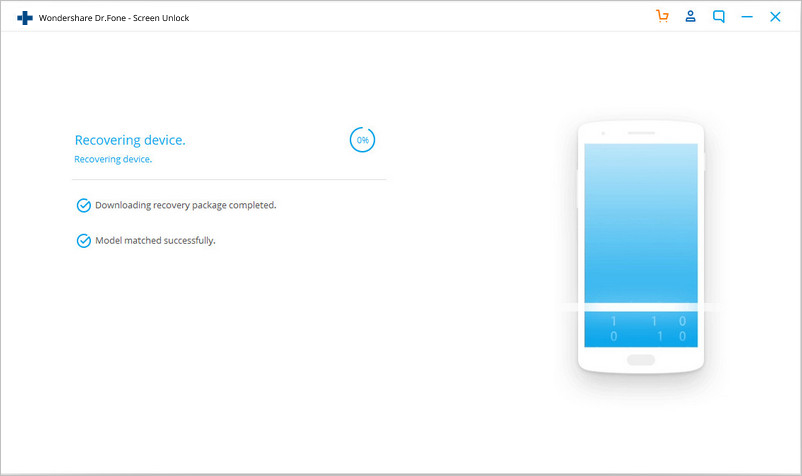 Step 5. Remove Lock Screen without Data Loss
Once the previous step is complete, you will see the lock screen removal process started. During the process, you do not have to worry for any data loss as the process will not delete or spoil any of your storage files.
After completing the lock screen removal process, you could enter into your phone without needing any password.
Forgetting your password is a perplexing situation though you have the solution to unlock your Android phone, but as hard reset does not give your data back, you should rely on the software called dr.fone - Screen Unlock (Android) for smooth operation. So have the software and cheer up. Hope you will enjoy and forget about the hassle when lost your password.
Unlock Android
1. Android Lock

2. Android Password