[Solved!] Custom Binary Blocked by FRP Lock
When you turn on your Android phone and see "Custom Binary Blocked by FRP Lock" in red color at the top of the screen, you might get confused and be clueless about it. This error usually occurs at the screen on which the phone's logo/model number appears and it will not boot up beyond this stage.
It is necessary to bypass/remove this FRP lock to acres your phone and use it smoothly. Given below are ways to overcome the Custom Binary Block error which can be adapted to bypass/remove it. Also, read on to find out more about this error message and causes for its occurrence.
Recommended FRP Bypass Tools to Bypass Google Account Verification: Samsung Reactivation/FRP Lock Removal Service.
Part 1: What is "Custom Binary Block by FRP Lock" Error?
FRP stands for Factory Reset Protection and FRP Lock, better known as Binary Custom Block by FRP Lock, and is a relatively new feature seen for the first time in Android 5.1. This protective function in Android phones does not let unauthorized software tampering and factory reset to go through without the permission of the original user. Hence, this problem usually occurs after you have rooted your phone to flash new ROM/firmware or change other vital internal settings on your phone.
FRP Lock pops-up to indicate the presence of a previously signed in Google ID and Password which needs to be fed again to activate the phone after you have reset your phone. The Google Account will be asked for once you start setting up your phone again. You can see this error if you have changed the Stock Firmware.
The FRP Lock error message will continue to show on the screen no matter how many times you restart your device.
Follow the instructions given the next segment to bypass/remove Binary Custom Block by FRP Lock error in simple and effective steps.
Part 2: How to Bypass "Custom Binary Blocked by FRP Lock"
Custom Binary Blocked By FRP Lock is a much talked about the issue and thus, here are ways to bypass/remove this disorder. For the convenience of readers, we have subscribed to a Samsung smartphone and all techniques listed below are helpful in solving the problem when it occurs on your Samsung mobile.
Force restart your phone
Restarting your Samsung mobile forcefully is easy and does not take much of your time. It fixes temporary software errors and stops all background operations running in the background. All you need to do is:
Press the Power On/Off button and Volume Down button simultaneously for 5-7 seconds as shown below.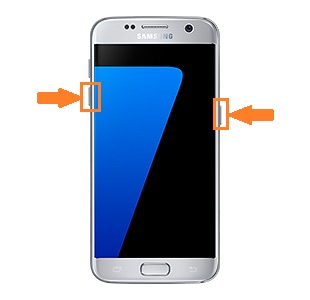 Wait for the phone to reboot and start again normally.
See that the Custom Binary Block error message does not pop-up this time.
However, if the problem persists even now, consider the next step.
Factory reset in Recovery Mode
Another useful way to bypass/remove the FRP Lock error is to perform a factory reset on your phone. This can be implemented by booting into the Recovery Mode. To do so:
Long press the Power On/Off, Home and Volume Up button together and was for a screen with multiple options appear before you.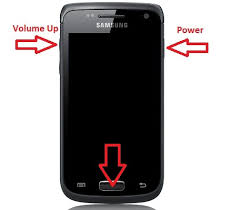 Now use the Volume Down key to scroll down and select "Wipe Data/Factory Reset" using the Power On/Off button as shown in the screenshot below.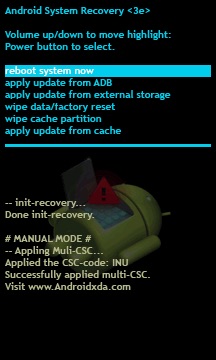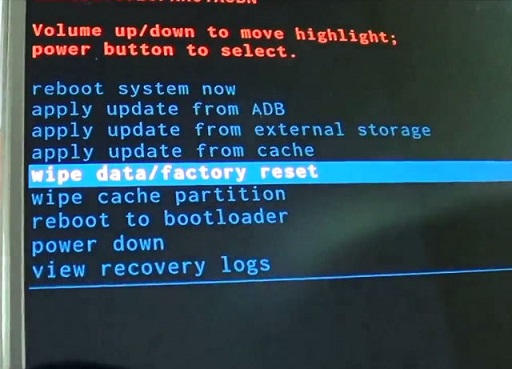 Wait patiently for the process to get over and for your phone to restart normally.
Note: you will lose all your data and setting stored in the phone after performing a factory/ hard reset. Be prepared to set-up your phone from scratch after the process is over.
Flash Stock Firmware with Odin
If the methods explained above do not remove/bypass the Binary Custom Block error and your phone refuses to boot normally, there is only one thing left to do, i.e. flashing the stock firmware on your phone once again.
This seems like a tedious task but it solves the problem 9 out of 10 times. It is definitely worth a try.
Carefully follow the guide given below to flash stock firmware on your phone. Do not rush through or skip any of the steps.
Firstly, you will be required to download the latest version of Odin on your PC. You can do it from here.
Next, download the stock firmware for your device by entering the correct model number, country name and other details from SamMobile.
Now, enter Download Mode on your Samsung phone by pressing the Volume Down, Home and Pose On/Off button together for about 3-4 seconds. Once the Download screen appears, press Volume Up button to continue.
Now launch Odin on your PC by a right click and select "Run as Administrator". The following screenshot will be useful to you.

You will now see that Odin window will open before you.
In this step, use an original Samsung USB Cable to connect your phone to the PC.
Immediately you will notice that Odin will recognize your phone and add it on its main window on the PC.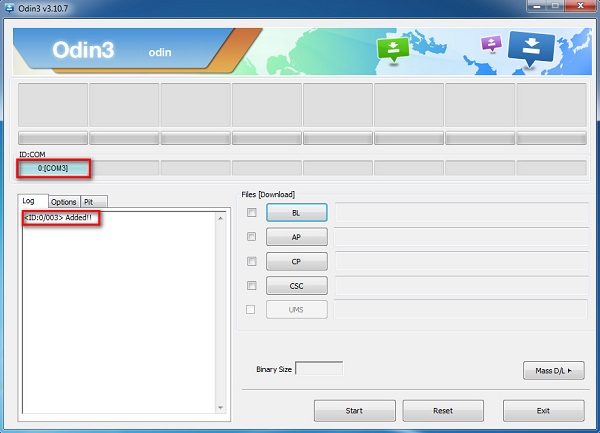 Now click on "AP", "CP", "CSC" and select their respective file types from the firmware you downloaded previously.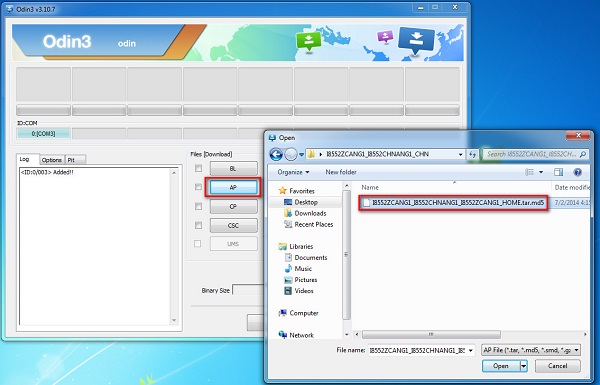 Once all file types are added, click on "Start" button to begin flashing.
After the flashing process is over, the Odin window will show "Pass" message and your phone will begin to reboot.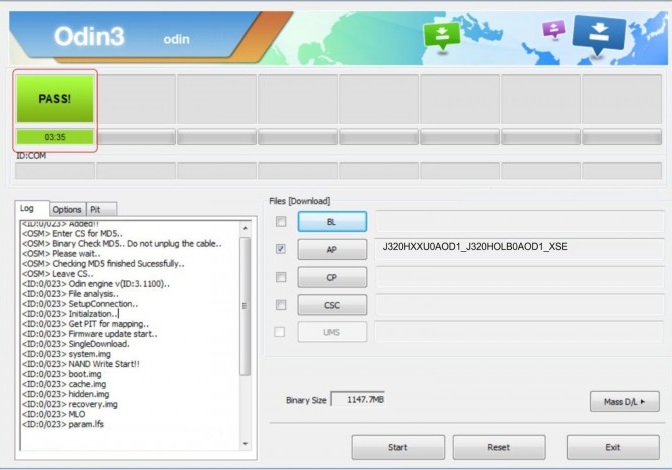 You will now be directed to set up your phone as shown in the screenshot below.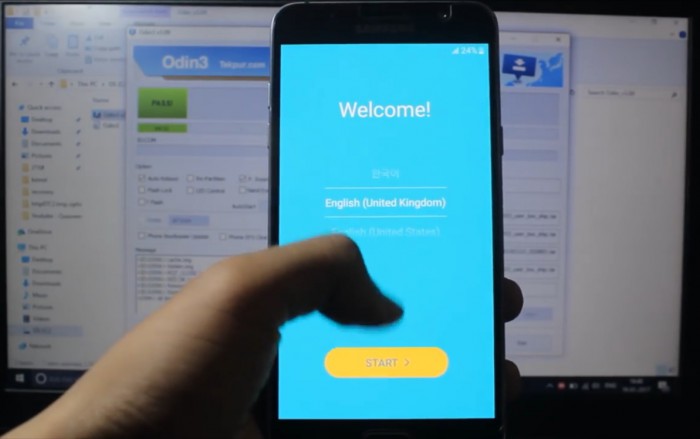 So, the methods given above are amongst the best fixes to bypass/remove the Binary Custom Blocked by FRP Lock error message. Since FRP is a protective feature and prevents unnecessary resetting and tampering with the device's software, it is not very easy to deal with but the techniques explained in this article make the task easy and simple. These remedies have been tried and tested by many users and thus, we recommend them to you to bypass/remove the FRP Lock error.
Please do not hesitate and make sure you try these steps to get rid of Binary Custom Blocked by FRP Lock error message.