BlueStacks Android Emulator
Part 1. What's BlueStacks Android Emulator
When developing applications for the Android operating system, testing them is very critical before offering them to the open market to help avoid issues for users who download them. One of the very successful ways of testing these applications is by the use of an Android emulator like BlueStacks. The android emulator is a software program that emulates the Android operating system for smartphones. Once this software is installed in your desktop computer, it allows you to try out applications that you have developed for the Android operating system.
Once you develop the software, you open it with the Android emulator on your desktop and this allows you to work out on any bugs that the software may have before introducing it to the market. One way to try out your applications is by use of BlueStacks. BlueStacks is a software program, which when downloaded on your desktop allows you to play android apps as if you were playing them on your desktop. It's rated as one of the best Android emulators available in the market today. It also enables the user to push the apps that are stored on their phones to the platform via cloud server..
When it comes to android emulators, most people know only BlueStacks as it's the most common Android emulator. However, BlueStacks is plagued with some software challenges. For instance, it doesn't support most of the system configurations, lacks full android interface, requires installing random apps or paying 2$ a month, no control over home screen apps and laggy performance. For this purpose, users are searching for its alternatives.
Part 2. MirrorGo Android Recorder
One of the most viable alternatives to BlueStacks emulator is the use of MirrorGo Android Recorder. MirrorGo Android Recorder is a wonderful tool that can seamlessly mirror your android phone screen to the computer. It is more advanced than the use of emulators since with MirrorGo Android Recorder, you can get all the notifications from the phones with your PC. You can also use it to record phone screen, play phone games with mouse and transfer files.
Mirror your android device to your computer!
Play Android Mobile Games on your Computer with your Keyboard and Mouse for better control.
Send and receive messages using your computer`s keyboard including SMS, WhatsApp, Facebook etc.
View multiple notifications simultaneously without picking up your phone.
Use android apps on your PC for full screen experience.
Record your classic gameplay.
Screen Capture at crucial points.
Share secret moves and teach next level play.
3981454 people have downloaded it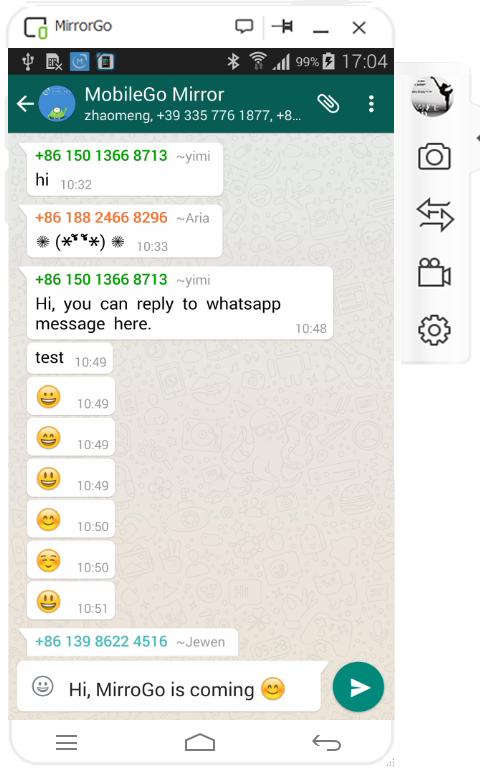 The cool thing with MirrorGo Android Recorder is that your actions are mirrored between your PC and the Android device. Whatever you do on the Android device is displayed on your PC, and whatever you do on the PC is displayed on your Android device. What a good alternative we have here over emulators. It's simplicity is amazing. To get started with MirrorGo Android Recorder and all the wonderful functionality it has to offer, you will have to perform the following tasks:
• Install the MirrorGo Android Recorder, app on your PC
• Enable USB debugging mode on your Android, and when prompted allow USB debugging.
• Connect your Android via USB cable or Wi-Fi connection. No need to worry, MirrorGo Android Recorder will display instructions on how to perform this procedure.
Some of the advantages that MirrorGo Android Recorder has over BlueStacks emulator is that with MirrorGo Android Recorder, you can take screenshots, send texts from PC, back up data, current game sessions can be shared by computer and Android phone and has customizable keys to replace joysticks and touch screen control.
Part 3. How to use MirrorGo Android Recorder to play Android Games
As seen in the previous chapters, MirrorGo Android Recorder is the best alternative to BlueStack. In this tutorial, we are going to describe the step by step procedure required in order to successfully mirror the content of your Android device into your PC. For you to successfully use the functionalities of MirrorGo Android Recorder, you need to first connect your Android smartphone to your computer.
Once you have downloaded and installed the MirrorGo Android Recorder software on your PC, there are two methods to connect to your mobile phone.
Method 1: USB CONNECTION
To use a USB to connect your mobile phone to PC, first you need to enable USB debugging on your android smartphone.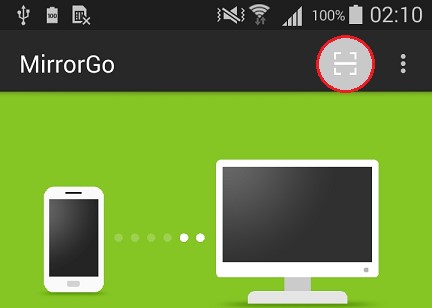 Once the USB debugging is on, check for the MTP service on your phone. You will notice that the connection between the smartphone and PC will be activated as MirrorGo Android Recorder will automatically detect your smartphone.
Method 2: Wi-Fi Connection
The Wi-Fi connection is also available on MirrorGo Android Recorder. To use Wi-Fi, tap on the 'scan' button on the right top corner of the MirrorGo Android Recorder app.
Scan the QR code to establish connection between your phone and computer.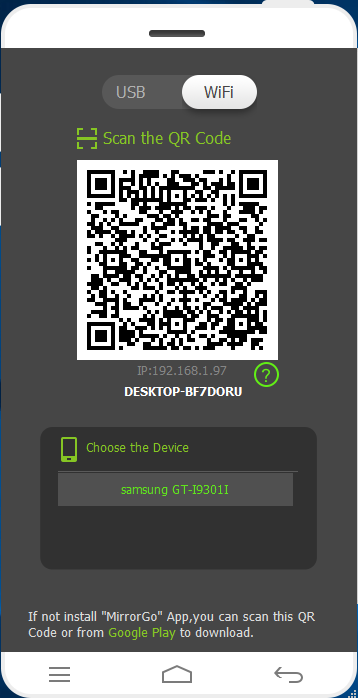 After connecting your mobile phone to MirrorGo Android Recorder, the mobile phone interface will pop up on your PC. MirrorGo Android Recorder will maintain synchronization between the tasks performed on your PC and smartphone.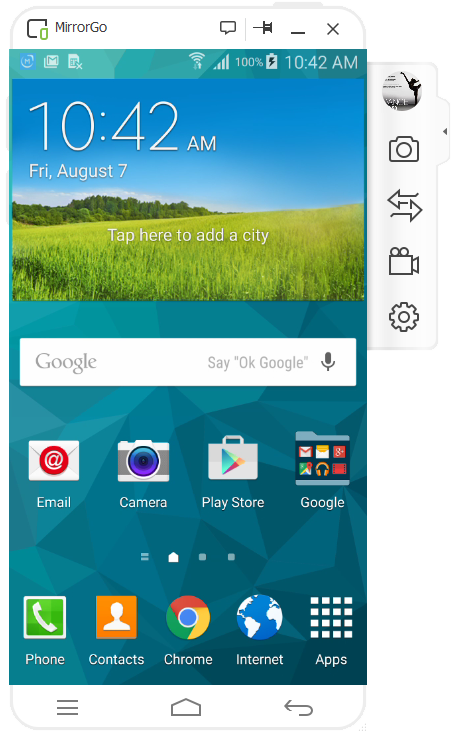 In order to play games on your PC, all you need to do is to click on the icon of the game you want to play.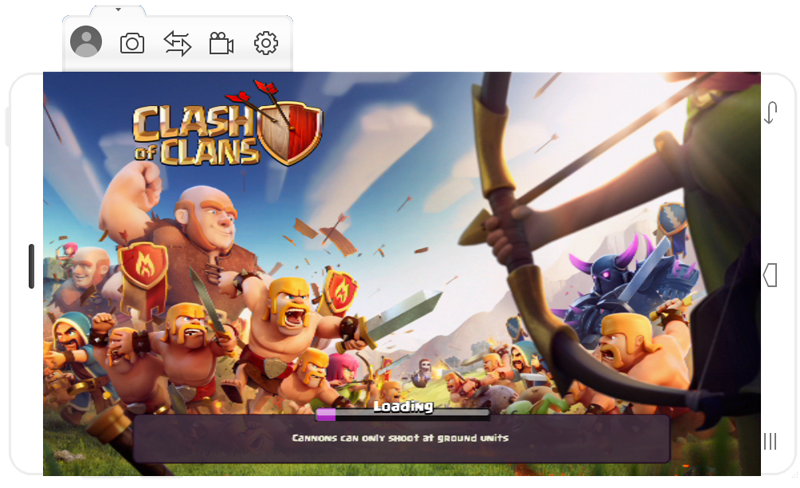 Lastly, use the keyboard of your PC directly to operate Android mobile game.
Advantages
• Keyboard supports the game shortcut keys
• Your game data will be maintained on your Android phone without the danger of cleaning up.
• Users are given the ultimate gaming experience with large screens.
TIPS & TRICKS
• When using MirrorGo Android Recorder, your phone will stay in power saving mode, which helps to alleviate heating issues. It also helps to conserve the phones battery.
• MirrorGo Android Recorder top button: When you click on the top right button, MirrorGo Android Recorder will be placed at the top of the screen all the time.
• Screen without lock: If you are bored in unlocking the phones screen all the time before opening MirrorGo Android Recorder, you could check this option which is more convenient.
MirrorGo Android Recorder , The ultimate pro in gaming experience!
1. Emulator for Different Platforms

2. Emulator for Game Consoles

3. Resources for Emulator