10 Best Snapchat Hacker Tools in 2018
Social media can be a very good friend, but at the same time, a dangerous enemy as well. Children do have the freedom to have fun on social media with apps like Snapchat and Instagram, among others. However, as parents, you have the responsibility to ensure that the children do not go astray. There is absolutely no harm in taking the assistance of any of the following ten Snapchat hacker tools and monitor your child's activity over this social media network.
Here is the Top 10 Snapchat hacker Tools that can hack any Snapchat account.
Part 1: mSpy
Popularity wise, mSpy should rank among the top Snapchat hacking tools. More than 2 million parents have taken advantage of this utility app. This app allows you to log all activity on both iOS and Android system phones. You have access to pictures, videos, chats, and much more without having the need to use the account password.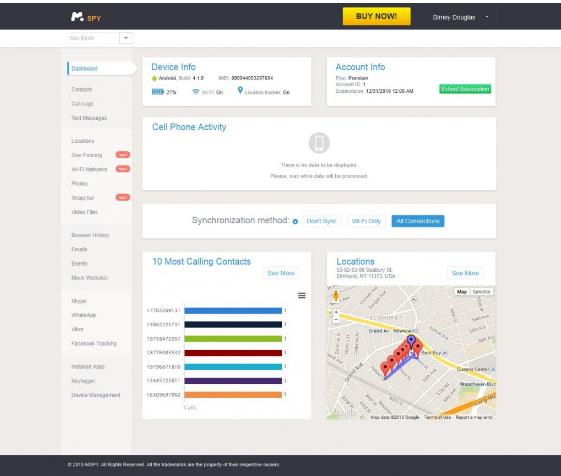 Pros
GPS Location tracking
Keylogger facility
Theft protection feature
Simultaneous monitoring of multiple devices
Block websites
Cons
Remote control feature of camera and microphones disabled
Part 2: Spyzie
Spyzie ranks among the top Snapchat hacking apps on the sheer strength of its tremendous features. Running the app in stealth mode ensures that the target is unaware that someone is hacking him. Tracking real time location of the device is possible. This app allows access to every activity of the target.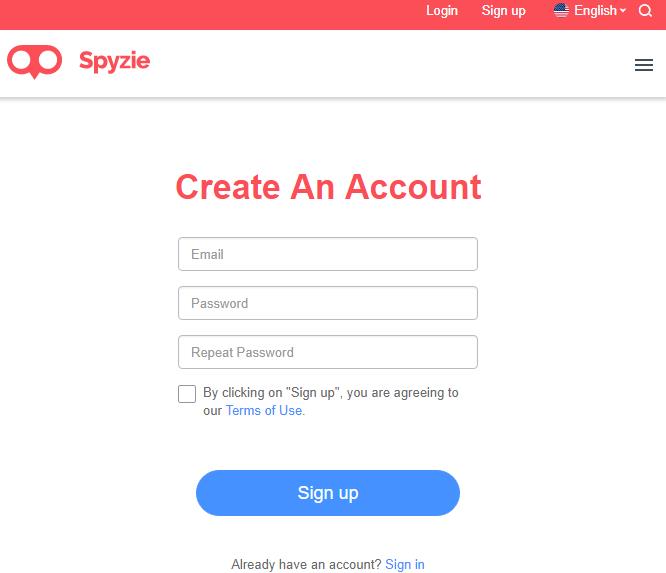 Pros
Stealth hacking facility
Access web-based dashboard from remote locations
GPS tracker facility
Access all messages, photos, chats, and calls
Access activity over a range of social media accounts
Cons
Other social media activity app tracking available on Android devices alone
Part 3: Snapch
Snapch is a fairly popular app accessible over the internet. There is no need to download any software to use this app. This is a fast processing lightweight tool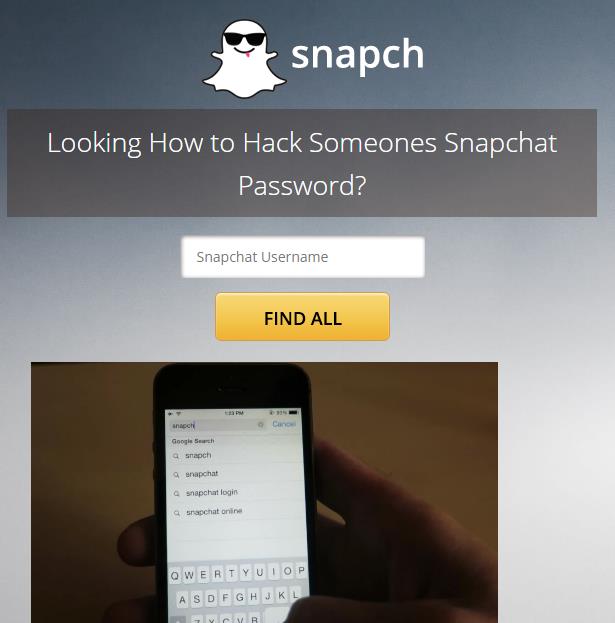 URL: http://snapch.net/
Pros
No download required
Use directly from website
Snapchat user id of target is enough for hacking account
Fast processing
Web based tool
Light and easy to use
Cons
Database updating required
Part 4: Snapthief
Snapthief provides a quick hack of Snapchat accounts. This app stores information of the account credentials it has hacked. It can run dedicated algorithms thereby enabling it to hack new accounts
URL: https://snapthief.pro/
Pros
Easily accessible
No need of any password, only user id is enough to hack Snapchat account
Stores information about recently hacked Snapchat accounts
Algorithm to hack new accounts available
Cons
Results can sometimes be unreliable
Website is occasionally out of order
Part 5: Snapexploit
Snapexploit is a quick Snapchat account hacker available directly from the internet. You do not need anything but the Snapchat user id of the target you hack. Maintain anonymity while hacking using the proxy feature.
URL: http://snapexploit.com/
Pros
Hacking is possible online
Maintain anonymity while using
Fast hacking
Available free
Web based hacking tool
Cons
Occasionally, it asks you to complete surveys before allowing you to hack.
Part 6: Hackthatsnap
Hackthatsnap is a downloadable app that is compatible with Mac, iOS, and Android systems. This app allows you to view snaps, chats, and stories from the target's account. You can also download these on your local storage.
URL: http://appbrute.com/
Pros
Works on iOS, Android, and Mac OS
This is a freely available hacking tool
User friendly interface
In addition to viewing, you can store chats, stories, and snaps on local storage
Cons
Surveys required to complete installation
Part 7: Snapbrute
This is an online hacking tool wherein you have to enter the target's Snapchat user id. You have access to the account credentials of the target. This app allows you to download snap stories, pictures, chats, and media files of the target's Snapchat account.
URL: http://www.snapbrute.com/
Pros
Works on every platform as it is a web based application
Quick hacking of Snapchat accounts
Downloading facility available where you can download pictures and media files as well
Cons
You need to complete surveys before accessing this tool.
Occasionally unreliable
Part 8: SnapLegends
Compared to other online hacking tools, SnapLegends is a more reliable Snapchat hacker. It has a record of producing constructive results. Usually, web based hacking tools are not reliable. However, this tool has a sophisticated algorithm whereby it performs strongly. You do not require adding any information other than the Snapchat user id of the target.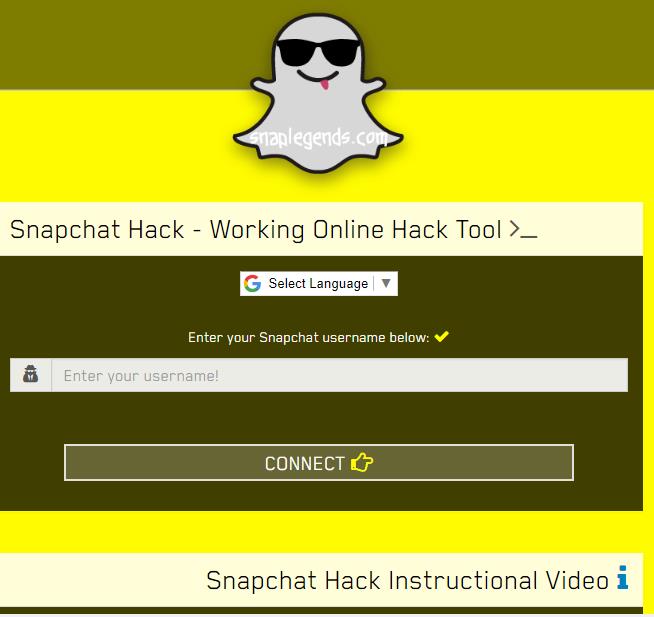 URL: https://www.snaplegends.com/
Pros
Web based, hence a quick hacking tool
Availability in multiple languages
Accessible from remote locations
Cons
Does not offer anonymity to the hacker as it can alert the user at times.
Part 9: HeyBlink
This is a web based app. The best thing about this app is that you do not require completing any survey to use this app. You have to download a suggested app before being able to start hacking any Snapchat account. You can use this app from remote locations because it is a web-based application.
URL: http://heyblink.me/snapchat-online-hack.html
Pros
Web based app, hence no installation of any third party app involved
No need to complete any kind of survey before hacking
Hacker can maintain anonymity while doing the job.
Cons
There is no survey but you have to download an app suggested by the website in order to access this hacker tool
Part 10: Appmsr
Appmsr is a multi-utility application that works with leading social media applications like Messenger, Viber, WhatsApp, Skype, and others. One of the most dedicated hacking apps available in the market, this app is a reliable one. You have to download this app on the target's device. Subsequently, you can monitor the target's account from remote locations. This app allows for real-time monitoring of media files and messages on the targeted device.
URL: http://appmsr.com/
Pros
GPS tracking facility available
This tool allows you to hack other social media accounts
You have access to messaging history, media download, real-time updates, and many more.
Compatible with Android, iOS, and Windows
Cons
This is an expensive hacking app. Users have to pay $30 for hacking each app. This facility requires renewal every seven days.
Hacking Snapchat accounts is not at all difficult today with the plethora of hacking apps available on the internet. We have reviewed ten of them for your convenience. Each of them has its individual benefits and drawbacks. However, they are all effective. One should be careful not to violate any laws when you venture to hack Snapchat accounts.