5 Best NBA 2K17 Tips and Tricks You Need to Know
NBA 2K17 is a great new Basketball simulation game for your consoles. This is a great improvement on the previous versions of the franchise. However, it's also quite difficult to get a hang of, especially if you are new to the genre. At times when you can't get your head around it, it might be useful to have a few NBA 2K17 tips handy with you.
For this article we've combed through various NBA 2K17 tips to be able to finally give you the best NBA 2K17 tips and tricks possible. Going through this list will make it so much easier for you to enjoy the game as it's meant to be enjoyed, without any hassles.
Part 1: NBA 2K17 Tips to add your Face to MyPlayer
For the past couple of versions of the game, NBA 2K has made it possible for a player to use MyPlayer to scan their own facial structures and import it onto the player. This is a really cool feature, however due to a couple of bugs, somethings have changed. Now you can't simply scan your face with the PlayStation Camera, you need to do so by downloading the My NBA 2K17 application to your handheld device, be it iPhone or Android. Here's a couple of NBA 2K17 tips and tricks that will help you make the most out of this feature.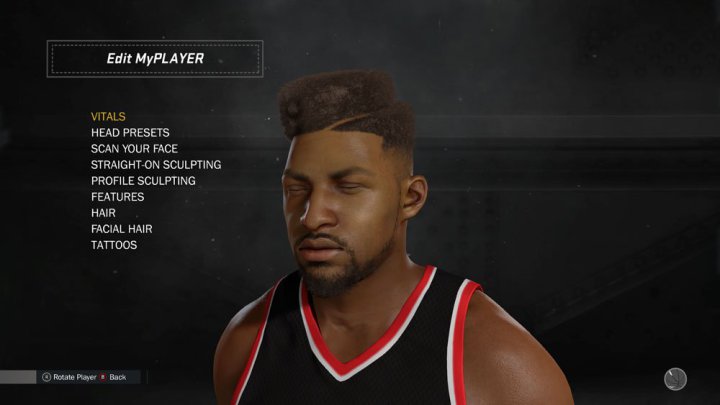 Take Everything Seriously
The game has simulated reality to such an extent that importing your features onto the player doesn't just serve an aesthetic purpose. The way and manner in which a player functions and moves is determined to a large extent by their physical features, giving you varying sets of advantages and also disadvantages. You can tweak around with things like height, weight, and wingspans to really get a sense of how each affects the other, and how they work in relation to the others.
Use NBA2KMyPlayer.com to Figure out the Right Build for Your Player
NBA2KMyPlayer.com comes with a whole set of different character builds and body types and you can go through them to be able to better gauge what qualities you want to import into your own character, and which qualities you can do without. Do you want a strong defensive player that no one can get past? Or do you instead want someone relatively smaller but with greater agility and control?
Part 2: Record NBA 2K17 and share it on YouTube or Facebook
Now we all know that these NBA 2K17 tips and tricks are pointless if you can't use them to actually share your gameplay and boast of your improved skills right? How else are you going to inspire a YouTube fandom if not through a display of your mad skills right? Well, to do that you need to have an application with which to be able to record your gameplay.
Well you can record your screen, and by extension, your gameplay with iOS Screen Recorder. This is a great application by Wondershare Software and it can record videos from you computer screen effortlessly. The great thing about this is that it can mirror your iOS, iPhone or any device at all onto your computer screen so you can enjoy the NBA 2K17 gameplay without any lags, all while recording it! Once done, you can directly upload the resultant video, maybe after a few tweaks, onto YouTube or Facebook or the social media platform of your choice.
One click record NBA 2K17 for future reference.
Easily record your games, videos and more with one click.
Mirror and record mobile gameplay on a larger screen.
Play the most polular games (like Clash Royale, Clash of Clans, NBA 2K17...) on your PC easily and smoothly.
Export HD videos to your computer.
Supports both jailbroken and non-jailbroken devices.
Support iPhone,iPad and iPod touch that runs iOS 7.1 to iOS 12.
Offer both Windows and iOS programs (the iOS program is unavailable for iOS 11-12).
3981454 people have downloaded it
How to Mirror and Record PC Screen with iOS Screen Recorder
Step 1: Once you access the iOS Screen Recorder application on your computer, the following screen is displayed.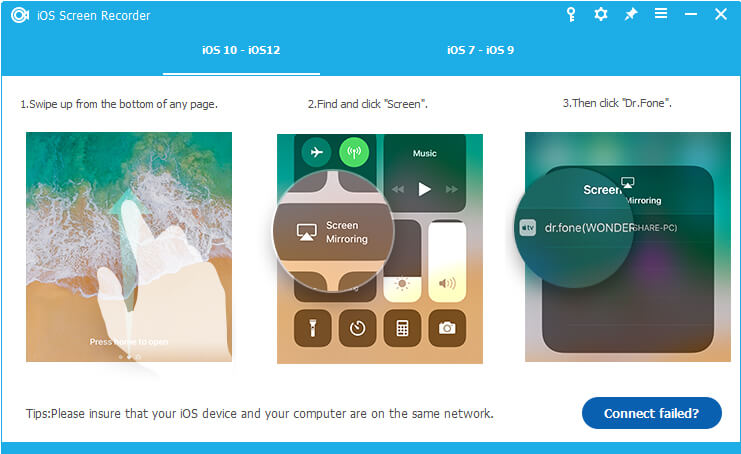 Step 2: You need to connect your Computer and your device to the same Wi-Fi network. If your computer is unable to access Wi-fi then set it up and then connect the two.
Step 3: Now you need to Mirror your device. This can be done slightly differently in the case of iOS 7, iOS 8 and iOS 9, and for iOS 10-12.
For iOS 7, 8 or 9, you can swipe up from the bottom to open up the control centre. The option for "Airplay" will be followed by "dr.fone". Following that, enable "Mirroring."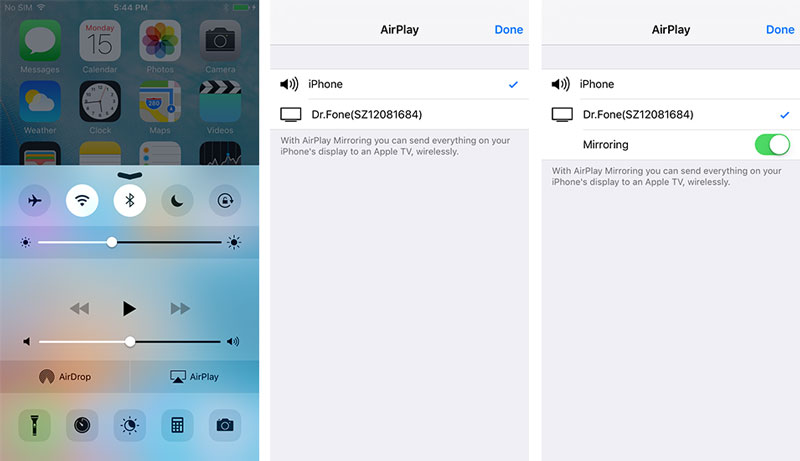 The process is similar for iOS 10,11, and 12. Swipe up from the bottom to access the control centre. Then click on "AirPlay Mirroring" or "Screen Mirroring" and select "dr.fone".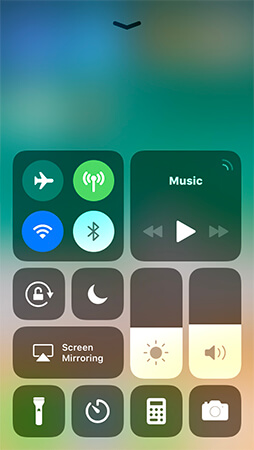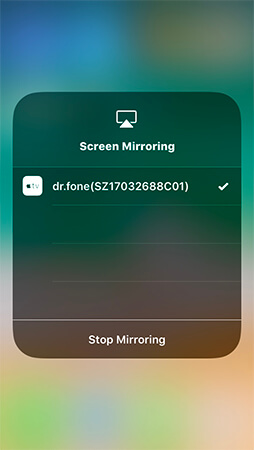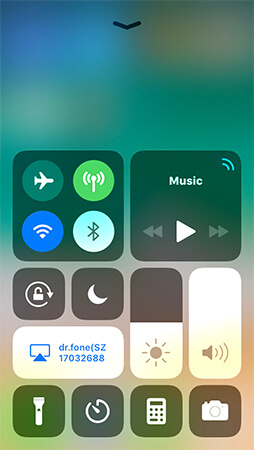 And you're done!
Step 4: In the final step you've just got to record! Click on the red button for "record". You'll be taken to the folder with the recording once you stop the record.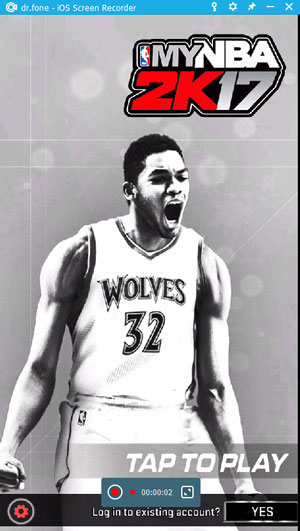 Part 3: NBA 2K17 Tips to for Virtual Currency
You need money to busy gear and make necessary upgrades. However, there are various means you can earn all that Virtual Coin. Here's a couple of NBA 2K17 tips and tricks to help you gather those virtual coins.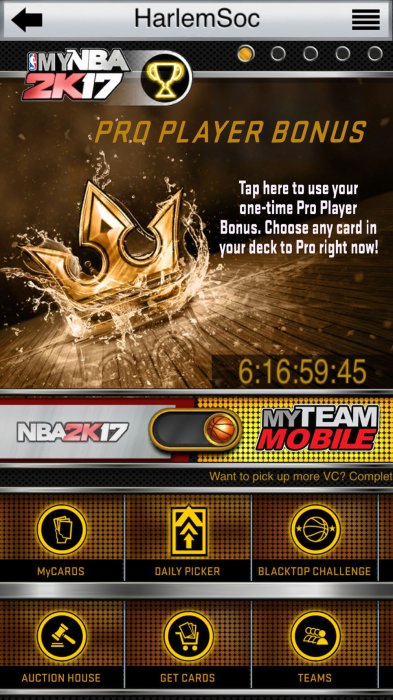 Get Virtual Currency away from Home
With the My NBA 2K17 app which you've downloaded onto your phone you aren't simply limited to customizing your facial features. The app is also a great place to scout around for any means of enhancing your virtual coin. With these coins you can purchase great upgrades and other necessities which can help you during the gameplay.
Get Virtual Currency in MyPlayer
Pro's don't spend money out of their own pockets in order to buy equipments and gears they need to be the best. And nor should you. Instead, use MyPlayer to bag see great endorsement deals for your players which you can use for enhancements for your players so they perform better.
Part 4: NBA 2K17 Tips for Beginners
Not everyone who plays NBA 2K17 is a pro basketball player, most aren't even basketball players, period. They might have the interest in the game, but only in its virtual format. If you fall in this rank then you need some serious NBA 2K17 Tips and Tricks for Beginners, you need to first be taught the basic rules of the games, the do's and the dont's. So here's an NBA 2K17 tip for all the beginners - make use of 2KU for lessons.
Yes, you got that right. The best tip for you is that you sign up for Visual Concept's '2KU' which makes use of the likeness and voice of the Basketball coach Mike Kryzewski to guide all beginners and teach them all the fundaments of the game, defense, offense, when to pass, etc. Even if you are a seasoned player but have just hit a slump, you can still avail of this for yourself. And also, if you buy yourself a best gaming chair, then maybe you can play the 2K17 more comfortable.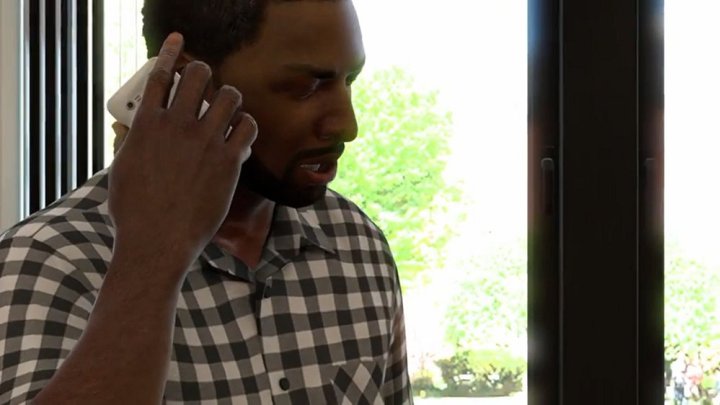 Part 5: NBA 2K17 Tip for better Strategic Positioning
This is one of the best NBA 2K17 tips and tricks out there, especially for those who are keen on strategic enhancement of their gameplay rather than simply focusing on dribbling the ball. With the new Timeline feature you have complete control over who goes out to the court and in which position. You can substitute players and change positions to create the best strategic team possible, giving you a better and more realistic feel for the game.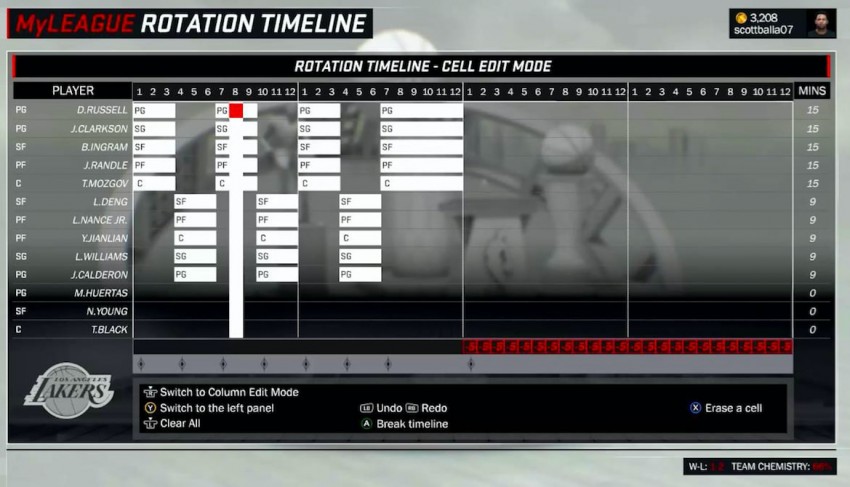 Part 6: NBA 2K17 Tips for Dribbling
Now here's one of the most tricky parts. While the other tips can be mastered with some time, this is a vital feature of the gameplay which takes a hell lot of practice to even get right. The Dribbling controls in NBA 2K17 are extremely complex, with over a dozen different combos to master, every button initiates a different move and mastering it all can take hours, days and weeks of practice. However, with this video has some great NBA 2K17 tips and tricks for dribbling which can at least get you started on the right path.
With these great NBA 2K17 Tips and Tricks you'll be a pro basketball player in no time. However, it's really no good being good all on your own. With social media, playing Video Games doesn't have to be a solitary affair anymore. There's a whole community out there waiting for your inputs, you could upload the videos you recorded with iOS Screen Recorder to YouTube or Facebook or any other social media and watch the comments and likes rolling in. With dr.fone you could even edit them and then directly upload them as a tutorial for others to learn from!